Procurement and Logistics Visibility
Live overview of every product milestone and ETA.
YooFreight is a Supply Chain Hub where you can manage entire inbound supply chain, track in-depth data, resolve issues:


Order Management
Keep and manage all your product data, purchase orders, and suppliers in one place.
Supply Chain Visibility
Track every product milestone and expected time of arrival.
Inbound Freight
Manage and track all the logistics and customs.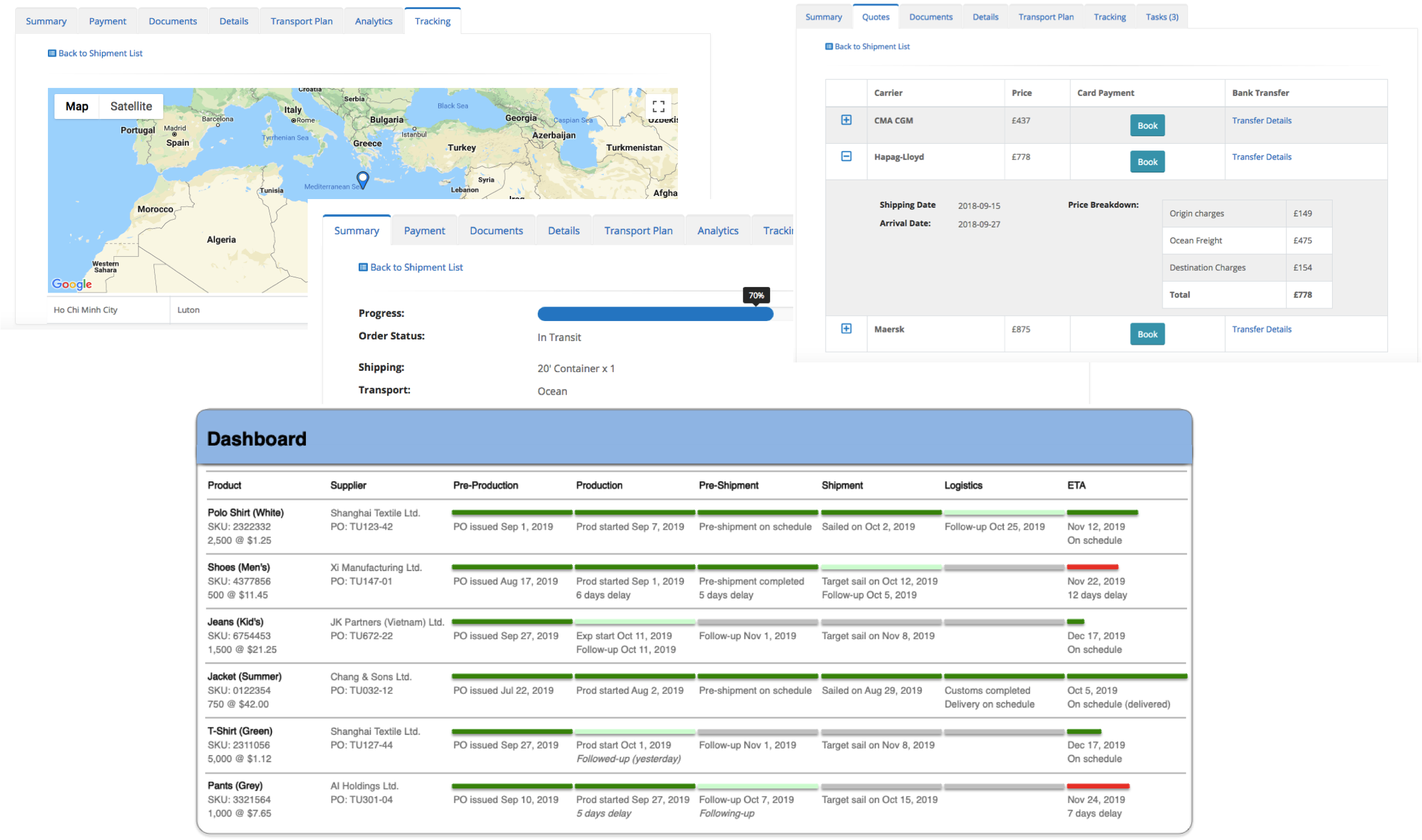 ---
Why YooFreight?
The only end-to-end visibility solution for inbound supply chains:
1
Detailed supplier and product database.
2
Purchase order status report.
3
Automated supplier follow-up and delay notifications.
4
Integrations with freight forwarding for further tracking.
5
Logistics and customs document processing and tracking.
---
Our Customers
Our solution is ideal for sourcing companies, growing brands, including those that use direct-to-consumer (D2C or DTC) business model. Also, for other large volume importers. In general, it helps business that deal with the following issues:
Offshore Production/Procurement and Purchase Orders
Multiple Products and Clients
---
Customer Benefits
Our easy-to-use and intuitive software helps to achieve the following:
Process Automation
30 - 50%
Cut hours of back-and-forth over an email or a phone. Set automatic follow-ups. Leave all your tedious supplier, order and product spreadsheets behind.
Reduce costs
10 - 20%
YooFreight reduces costs associated with supply chain risk and inefficiency. Minimize last-minute issues with orders, reduce the need for expensive air freight.
Supply chain visibility
100%
Track entire inbound supply chain, automate check-ins for critical production milestones, and integrate data from freight forwarders and other logistics partners.
---