Freight Management System
YooFreight is a new generation Freight Management System that uses Artificial Intelligence/Machine Learning technologies to streamline day-to-day operations and improve Supply Chain efficiency.


Data Integration
FMS can extract and structure data from any source (EDI/API, emails, documents, etc.).
Automated Processes
FMS automates most of the manual processes and offers templated workflow.
Efficient Supply Chain
Live analytics and visibility allow making better decisions faster.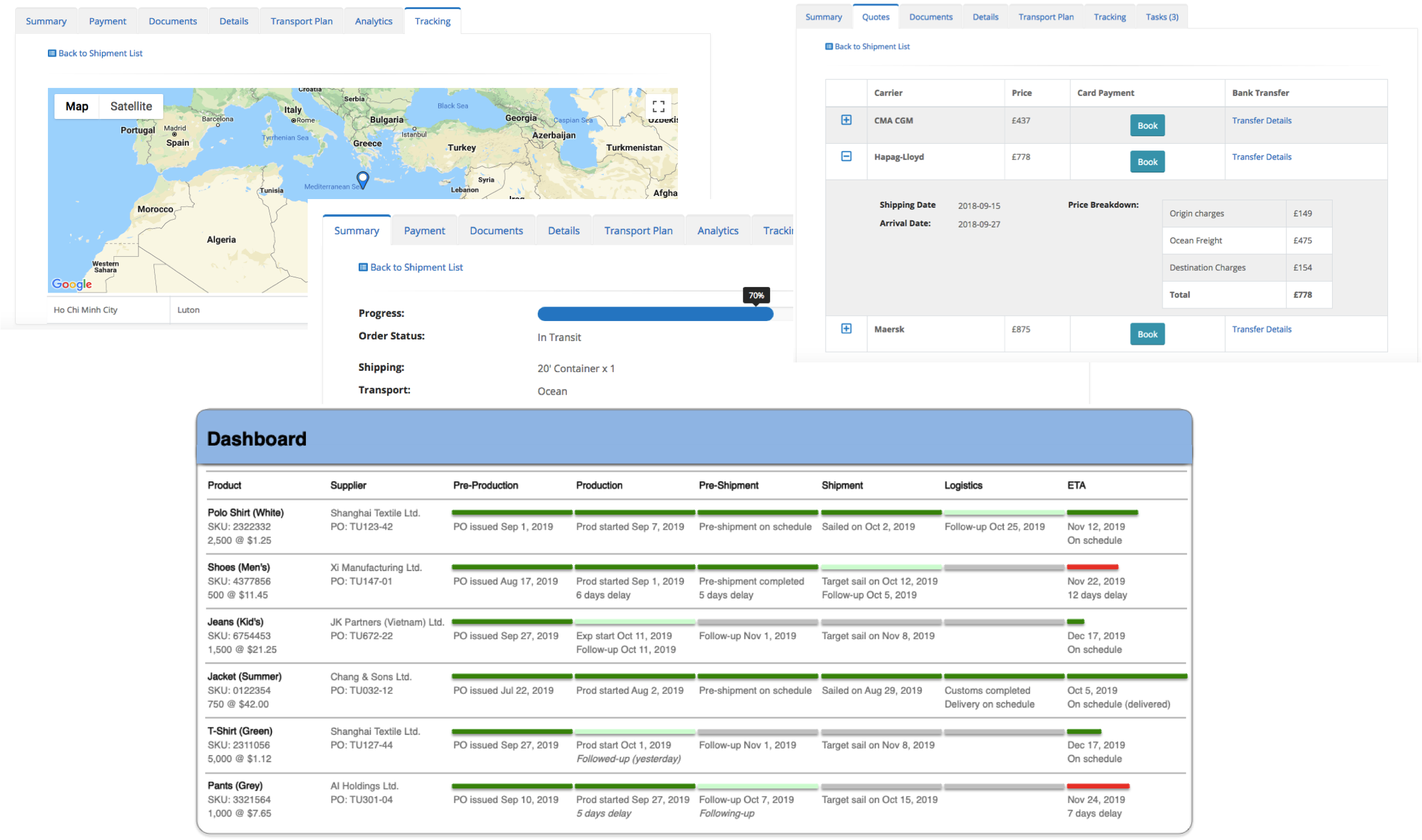 ---
Why YooFreight?
What distinguishes us from other FMS (Freight Management Systems) is our unique data extracting and structuring feature. It allows you to synchronize work with any supplier and truly automate data flow between your suppliers and your systems:
1
Connect
We integrate your dedicated email domain with the system.
2
Extract
YooFreight extracts data from emails, docs, etc. and maps it to relevant orders.
3
Structure
YooFreight structures data, and after the user confirmation, updates the system.
4
Manage
Manage your freight (critical tasks only, no need to manually input data).
---
Our Customers
Our system is designed for retail clients that manufacture/source products offshore and fit the following criteria:
At Least 20 Monthly Shipments
---
Customer Benefits
Our main purpose is to gain full Supply Chain visibility, improve its efficiency and reduce overall costs. We do that through the following:
Process Automation
30 - 50%
We aim to reduce shipping coordinators'/logistics managers' work time spent on manual tasks by 30 - 50%, allowing reallocation for business-critical activities.
Optimization
5 - 10%
Our algorithms can help optimize freight load consolidation, better plan routes, and choose the most economical modes.


Analytics
5 - 10%
The digital platform allows to see real-time data, assess critical lead times, help pick a leaner stock, and choose the best shipping options.


---